Once again, the Rose Queen event will return to Thelwall village on Saturday 18th June for a fantastic day of processions, competitions, entertainment and stalls.
The fun kicks off with the procession around the village, before returning to the Parish Hall field for displays in the arena as well as a host of food, games, cakes and much more.
We'll also have the 5th Annual Scarecrow Parade the week before, with amazing scarecrows displayed around the village.
Be sure to visit our Facebook & Instagram pages to keep up to date with all the latest news.
Submit Your Rose Queen Float
The theme this year is bands and music - so we're hoping for an amazing selection of floats.
Entering a float is easy, just click the link below, fill in the form and secure your float name (we try to only have one of each so we don't end up with a parade of five Beatles).
We have walking and vehicle floats to make it easy for as many people as possible to get involved.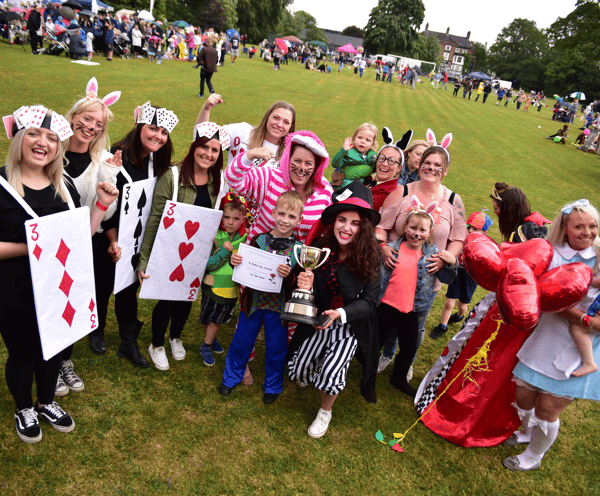 Get involved in the Rose Queen!
The Rose Queen is put on by volunteers, if you'd like to get involved and help make the 2021 event amazing, drop us a line.
Also, if you'd like to have a float, a stall or any other enquiries, just get in touch.